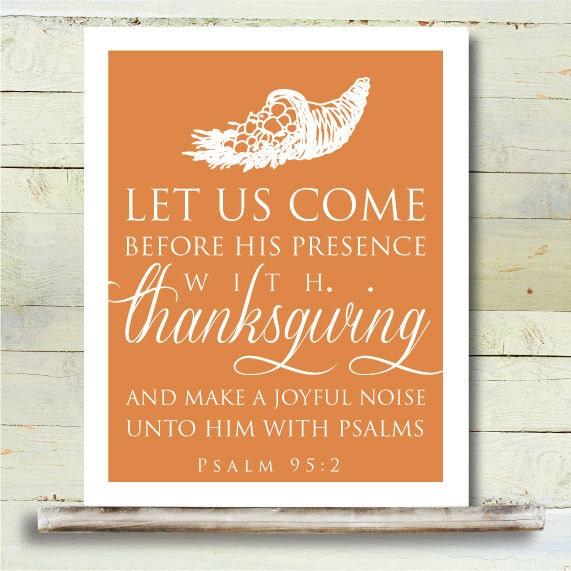 As we are quickly approaching Thanksgiving week, I wanted to take some space to just say "Thank You." Many Facebookers have been posting daily status updates on things they are thankful for & I decided to hold off and do a post about Thanksgiving. So, here we go...
I am thankful that I serve a loving God. I mess up ALOT, but it brings me the greatest peace that no matter what I do, I have a loving Father that always forgives. And, with this, I am thankful to live in a country where I can freely express this not only on my blog, but any way & any how I want to.
I am thankful for our military. The sacrifice that they & their families make is hard for me to even grasp. I am also thankful for those that have served and lost their lives in the line of duty. I was in line at the airport about a year ago, heading to see Carly & fam, when a lady in uniform was checking in. She was saying goodbye to her toddler. When the plane landed in Houston, the Flight Attendant asked that everyone pay their respects and let the military men & women off first. This particular group was on their way to Afghanistan. The previously mentioned lady was in this group. I was moved to tears. Thank you, to all that have served, are serving, and will serve.
Thank you, Jeremy, for being the most amazing husband I could have ever asked for. The more time we spend together, the more I am convinced that you are my true soul-mate. We were meant to meet at Little Woodrows that day in October back in 2004. :) You make me laugh so hard my sides hurt. You make my heart smile. You are SuperDad. And, all those things I wrote on that bar napkin shortly after we met are still true.
Thank you, Hutch, for being your sweet, tender-hearted self. Your little smile melts my heart, and your love and concern for Hazel is amazing. You are so funny and creative and full of life. You will never know how much we love you!!
Thank you, Hazel, for being the little spit-fire that you are. You certainly manage to keep us on our toes. You are beautiful, stubborn, hilarious, and the best cuddler. And you are learning more and more words (mainly from your big brother) that just keep us entertained.
I am thankful for my parents. They put up with ALLLLLOOOTTTT when I was growing up. I am so thankful to be close to them, geographically and personally. I am thankful that they have always been there for me, no matter what I was going through. I am thankful that they are beyond helpful when it comes to watching our little H's. I am thankful I can still have great conversation with my Dad over a beer. I am thankful that I can always count on my Mom to be honest with me and put me in my place, if needed. I am especially thankful that they enjoy hanging out with us and vice versa. I have learned that this is not always the case.
I am thankful for my sisters. I am thankful that Haley is back in the USA and that she will be here for Thanksgiving this week. I am beyond thankful of the inside jokes, tears, endless giggles, honesty, secrets, and priceless memories that we share.
I am thankful for my in-laws. They are some of the most generous, loving, selfless people I know.
I am thankful for my family that I have not specifically mentioned above. My grandparents, my aunts, uncles, cousins....I thank God each day for you.
I am thankful for return flights home. I recently spend some time in Texas for fun & work, and as great as it was to see so many friends, I am always ready to get back.
I am thankful for the things we stress out about. It can always be worse. And God never gives us more than we can handle. One of Carly's friends recently posted on Facebook, "I am thankful that when my child asks for more food, I am able to easily provide that to him. I don't have to say no or worry about where I am going to get it from." It was something like that, but it just really rang true with all of us. We take so much for granted and I am so thankful that we are able to feed our children.
I am thankful for my job. While no job is perfect and I may hit snooze a few too many times while muttering some unfavorable language when my alarm goes off on Monday morning, I am thankful to have a job to go to each day. And my co-workers aren't too shabby, either.
I am thankful for the holidays. Nothing makes my heart feel fuzzy like the Christmas season.
I am thankful for true friends. As we move through life, it seems our list of true friends seems to grow a bit smaller. I am thankful for those select few that I can call anytime, even if it's been months since we last spoke. I am thankful for these friends that I can meet up with for a drink after so much time has passed, and it's like we were just together yesterday.
There are lots of little things I am thankful for....coffee, plain bagels with cream cheese, movies with Hutch, great hair products, makeup, a full tank of gas, music, pizza, the internet, books, iced tea with lemon, good ice, date nights/ weekends with Jeremy, contacts, layers, a good pedicure, knee socks & tall boots, sandwiches, concerts. Oh, the list could go on and on. And, you know, really, it's the little things, right???
I am thankful for my blog-readers. Although I am often convinced there are about 6 people who regularly read my blog, (what's up Mom, Lynn, Jenn, Lisa, Amy, and Kim!!!) I am always pleasantly surprised when someone unexpected tells me that read my blog all the time. Love y'all.
I am thankful for so much more than I can post here. I love this time of the year & it seems that here recently there has just been a lot of heartbreaking stories going around. I pray for all of you that have lost loved ones and all of you that are going through any sort of difficult times. I am really trying to focus on all the things that I have in my life & as stated before, when you really start to think about it, it's almost overwhelming. No matter how hard I try, I just can't wrap my arms around it. And, I hope to never, ever take any of this for granted.
If you made it this far in this SUPER long post, I am thankful for that. I know it was a long one, but my heart is just full of thanks this week. :) I wish you all safe travels & days filled surrounded by loved ones this week.
Happy Thanksgiving, friends!!!